Family-Owned Winery in Kannapolis, NC
Since opening in 2015, Douglas Vineyards has seen customers from North Carolina and surrounding states make their way to our beautiful vineyard to sample our amazing, handcrafted wines. We pride ourselves on the quality of our wines and the relaxing atmosphere that encourages all of our customers to enjoy themselves to the fullest while at the "D".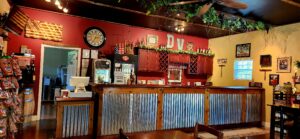 Bringing wine lovers together
At the "D" we are always excited to share what we know about our wines and about making wine. We love talking about the process and our products with our customers and we are more than willing to answer any and all of your questions while you are here.
So, what are you waiting for? Visit Douglas Vineyards today for a wine tasting experience you won't forget. And if you're looking for a location for a special event, we can help you envision how our vineyard would make the perfect backdrop to make your special day extraordinary.
Be sure to follow us on facebook!!